HOUSING PROJECTS
.


HOUSE & OFFICE ON ARBUTUS ROAD, VICTORIA: This property is for sale. To visit the virtual click here.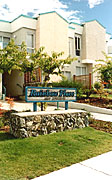 RAINBOW PLACE, VICTORIA: This 14 unit, 2 storey townhome project combines a courtyard concept with underground parking to create a unique housing form, featuring front and rear entries in a higher density housing form.

.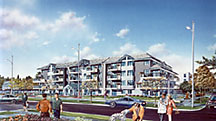 KINGS ROAD CONDOMINIUMS, VICTORIA:Built at a cost of $12,500,000, this project features underground parking and 4 stories of wood framed construction over
SENIORS' CARE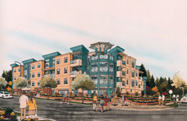 HIGHGATE LODGE, VICTORIA:54 Units, Congregate Care


CAMROSE CROWN CARE, CAMROSE, ALBERTA: 54 unit facility. Planned for four 54 unit buildings.
CARE-A-MINIUMS
This trademarked term refers to a form of seniors housing which combines the form of independant living found in condominium homes with a component of personal care, and such social facilities as lounge & dining room, as well as recreational opportunities.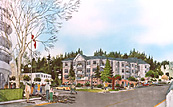 DUNCAN CARE-A-MINIUM: 40 units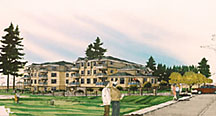 COMOX CARE-A-MINIUM: 33 units
McConnell Place:

2 four storey apartment buildings buildings with total 92 units on 663 & 655 Goldstream Ave,Victoria,B.C

Harrison Place:

Women Transition Center- Four storey building with 23 units on1504 Church Street,Victoria,B.C.

Casa Bella:

Residential Complex - 30 TownHouses and a four storey apartment building with 68 units on 854 to 878 Brock Ave.,2682 to 2698 DeVille Street & 2681 to 2697 Azalia Lane,Langford,B.C

.

Arncote TownHouses:

Residential .9 TownHouses on 821 & 827 ARNCOTE AVENUE, LANGFORD, B.C.

Dunford Residential:

Four storey building with 46 units on 932 & 938 DUNFORD AVENUE,Langford, B.C.

Brock Hieghts:

Residential Complex. 13 TownHouses and a four storey apartment building with 68 units on 2710 JACKLIN ROAD, Langford, B. C.

Stratmore Building:

Four storey apartment building with 46 units on 875 & 881 BROCK AVENUE,& 2700 & 2708 STRATHMORE ROAD ,Langford ,BC.

Carey Hill States

:

Residential Complex- 3 townhomes & 35 Unit apartments on CAREY ROAD, VICTORIA, B.C.

ERSKINE Residential:

3 Storey apartment building with 27 units on #10 ERSKINE LANE,View Royal,BC.