EDUCATION PROJECTS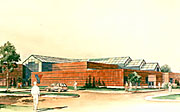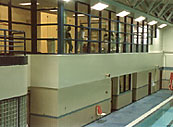 THICKWOODS HEIGHTS HIGH SCHOOL AND YMCA, Fort McMurray, Alberta (WD)
Built in 1987 at a cost of $15,000,000, this faciliy provides for the educational needs of 700 students, as well as the needs of this northern community.


TIMBERLEA ELEMENTARY SCHOOL, Fort McMurray, Alberta (WD)
Built at a cost of $5,000,000, this 5500 sq. m. school caters to a population of 450 students.